How To Send An Offer
Requirements
You must have a valid account
Be looking to pick up collectable whisky bottles
First locate the listing that you would like to make an offer on
Click on make offer to start the process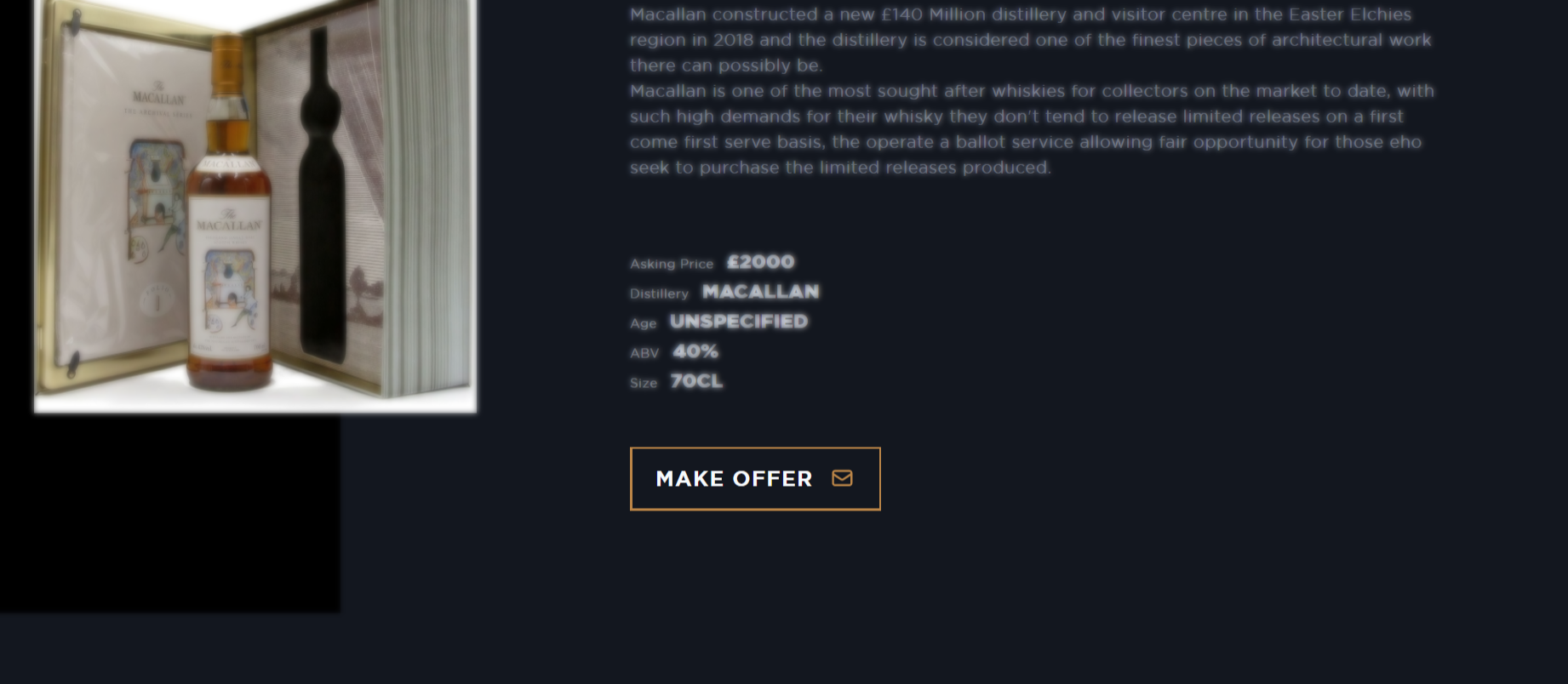 If you would like to swap bottles, then select the listing by clicking on it. To do a straight cash offer, or to top up your offer with cash, click on offer cash. If you are looking to swap a listing, but feel that yours is more valuable, you can request cash. ( this only appears if you have selected one of your listings)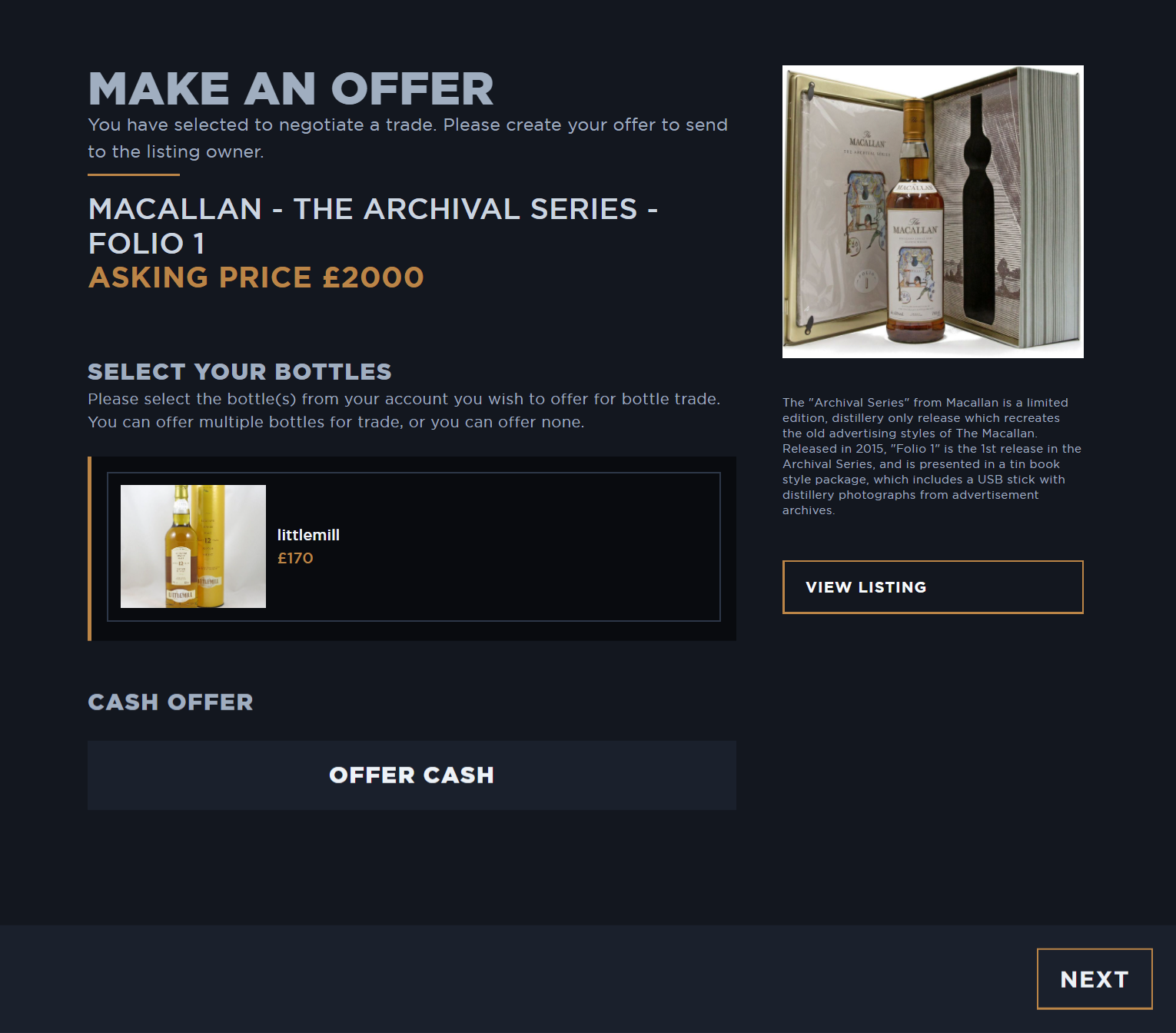 If you feel that you are in with a chance, then click next to proceed.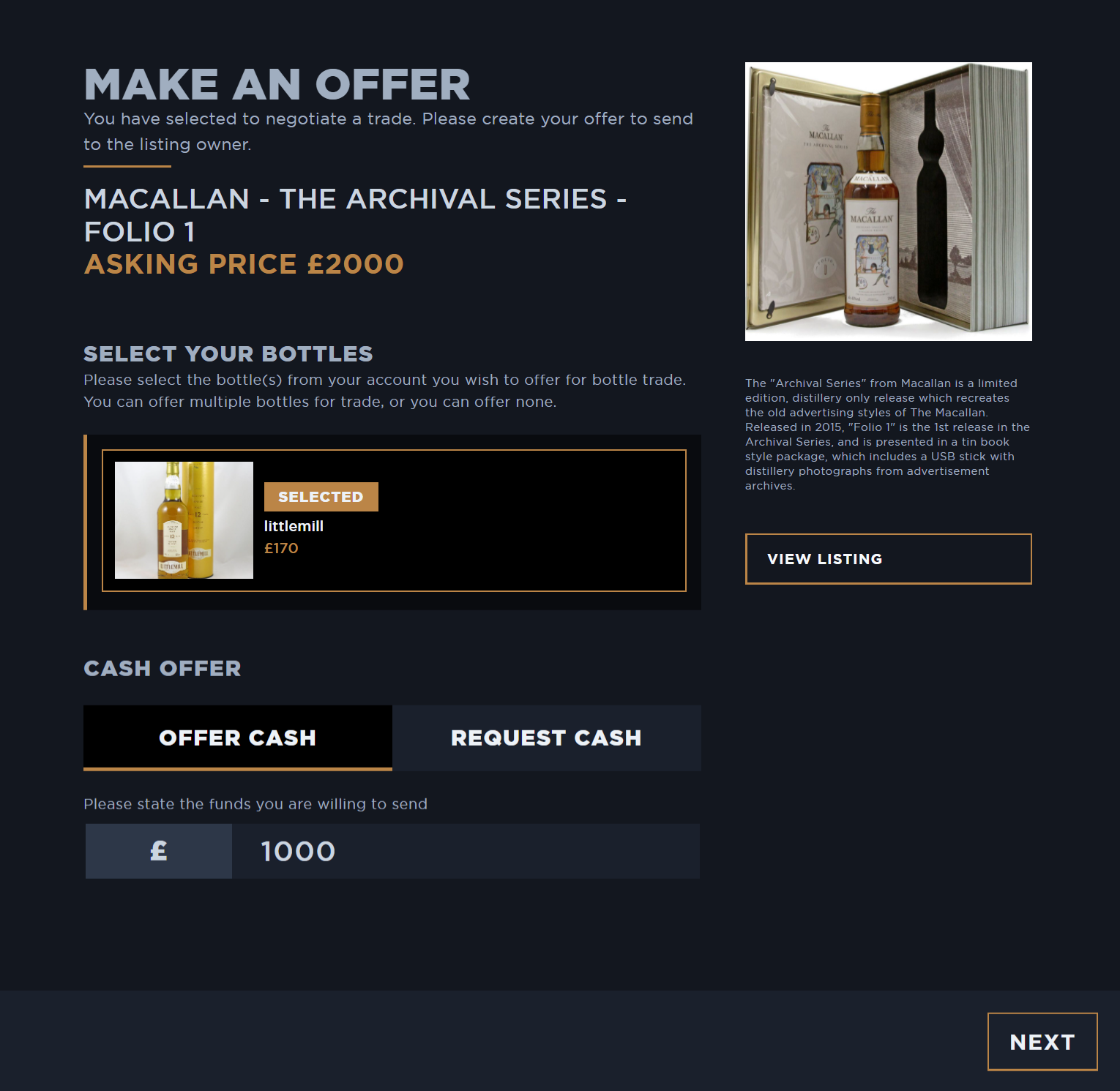 You will have the opportunity to check your offer before sending to the recipient.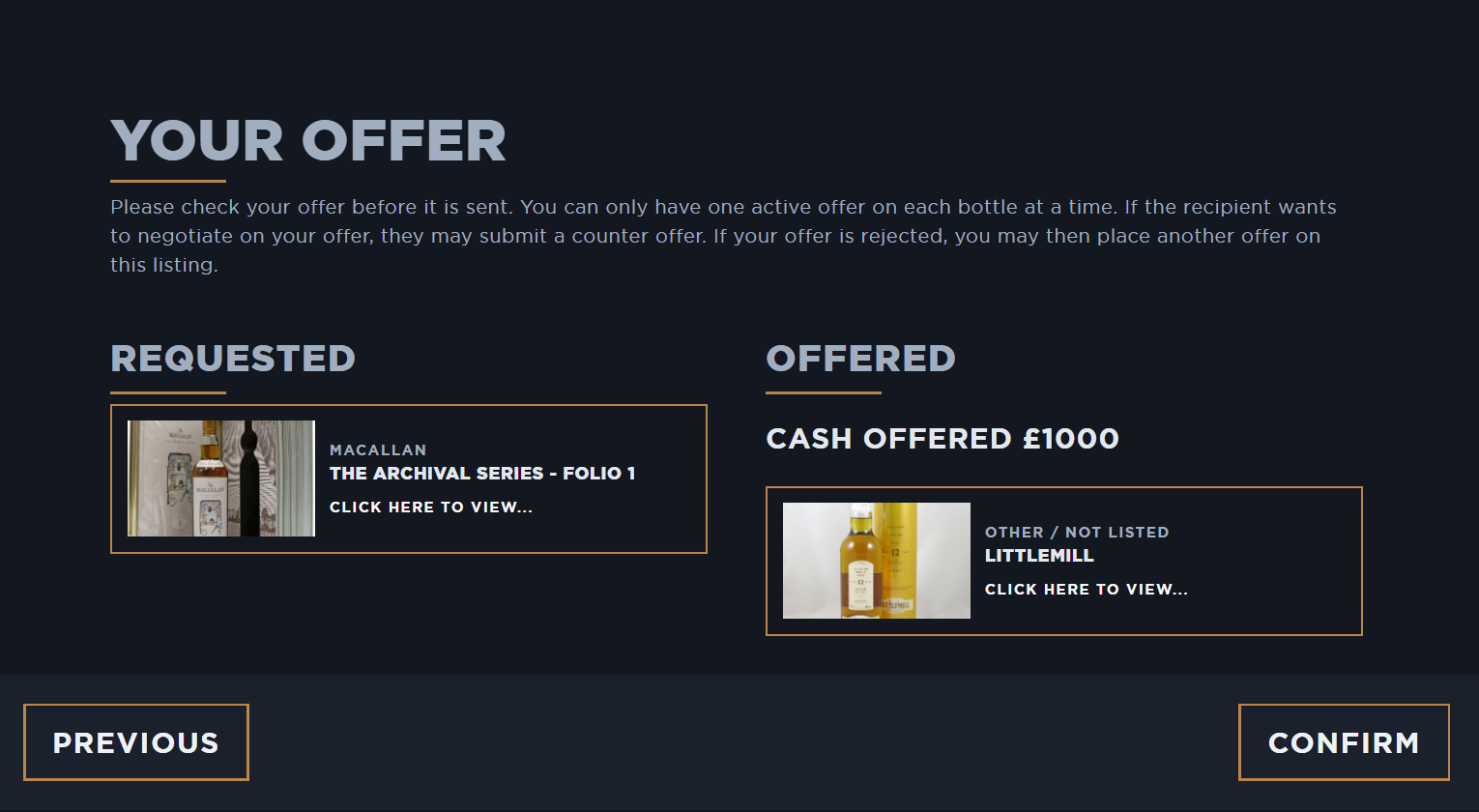 Your offer has been sent. The owner of the listing will be notified and will respond to your offer in due course. You will not be able to submit another offer on that listing until you have received a response.